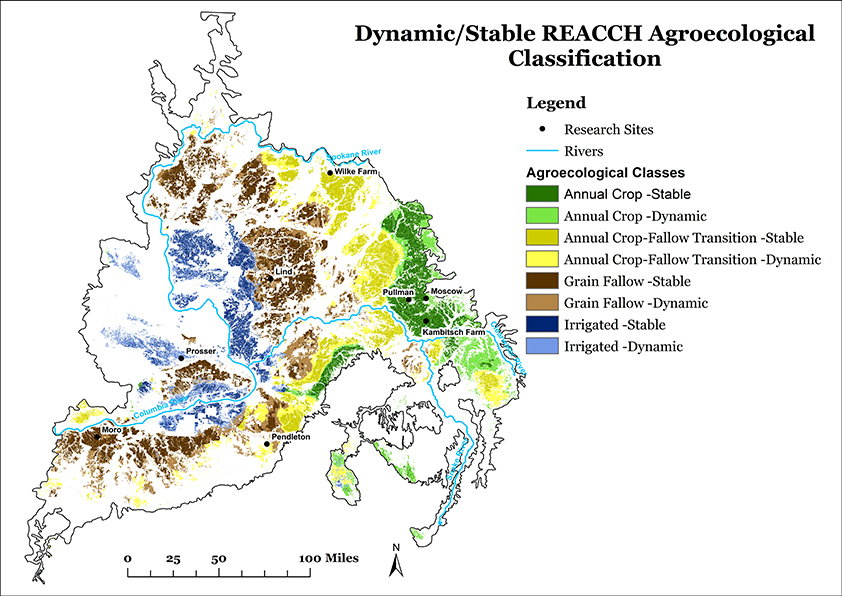 REACCH agroecological classes for 2007 through 2013Climatic, enviornmental, and socioeconomic variables impact land use dynamics that affect current and future agricultural operations. REACCH's transdisciplinary research teams examine intereactions among these factors across Pacific Northwest agroecological classes (AECs). A deeper understanding of past and present system interactions can help growers enhance the region's agricultural sustainability into the future.
Future shifts in agroecological classes
REACCH research includes:
Also visit Education and Outreach to learn about our education and extension strategies.
Long-Term Research Sites
REACCH works across nine Pacific Northwest long-term research sites to understand past and future cropping system dynamics across agroecological classes.
The Cook Agronomy Farm will serve as one of the USDA's Long-Term Agroecosystem Research Network (LTAR) locations to support continued long-term research on agricultural strategies.