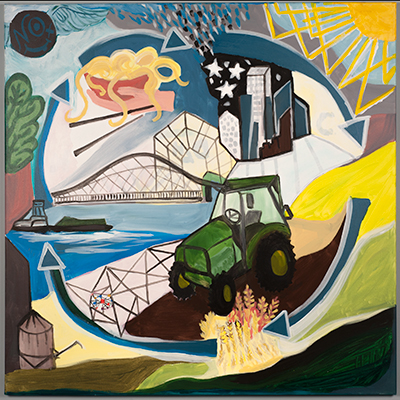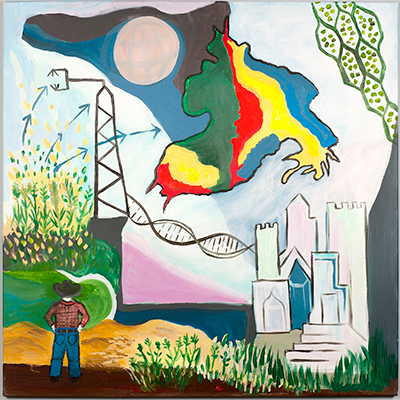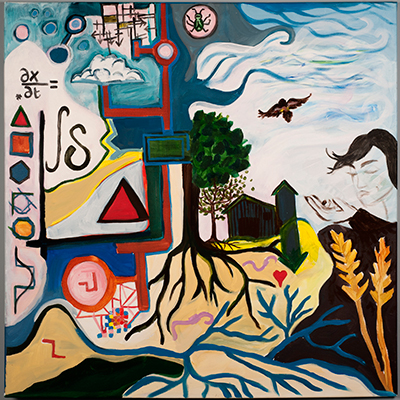 REACCH has collaborated with artists and musicians to create an intersection of science and art that artistically explores climate change impacts on nature and society.
The REACCH Art & Science of Climate Change Exhibit in March 2015 featured an exhibit of climate-inspired visual art by University of Idaho students and an original composition (.mp3) by UI music professor Dan Bukvich. Experience the exhibit.
The REACCH Triptych is a series of paintings designed as a collaborative art project involving REACCH students, faculty and stakeholders to explore interdisciplinary approaches to climate change. Read more about the paintings.