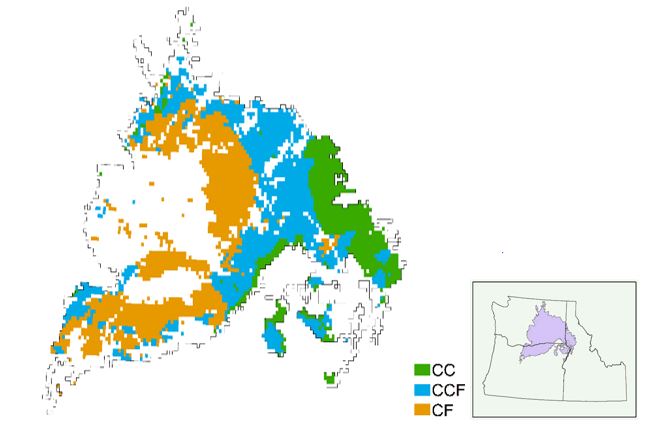 Pacific Northwest agroecological classes: Annual Cropping Region (green), Annual Crop-Fallow Transition (blue), Grain Fallow (yellow).
Farm Enterprise Budgets can be used by producers, lenders and others to estimate costs and returns for many crop enterprises. The PDF versions are printer friendly.
Farm Enterprise Budgets are available below for the three agroecological classes (AECs) defined for the Inland Pacific Northwest dryland cereal production region. These budgets use average farmgate prices for PNW growers during 2011-2015.
2016 Direct Seed Farm Enterprise Budgets for Northern Idaho: Excel PDF
2016 Conventional Tillage Enterprise Budgets for Northern Idaho: Excel PDF