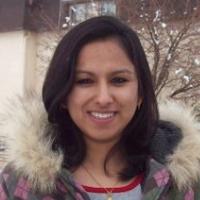 Research Focus:
Agronomic performance of cropping system and crop modeling
Research Abstract:
I am interested on cropping system study that promotes biologically productive, economically profitable and environmentally sound production practices. In the Pacific Northwest, the increasing climatic variability and degrading soil resources has influenced crop productivity. Specifically, soil carbon and nitrogen loss as greenhouse gases have influenced agricultural systems sustainability in this region. My Post-doctoral research therefore involves monitoring and modeling of traditional and conservation management practices on the agronomic performance and soil organic matter dynamics of dryland wheat-fallow systems in Pacific Northwest. I am also evaluating the effect of cover crops on wheat yield, and soil organic carbon and total nitrogen. Besides, I am involved in various extension works including preparation of conservation handbook and writing of the State of the Region Report.
Biography:
I am a Postdoctoral scholar in cropping system research at OSU, Columbia Basin Agricultural Research Center (CBARC) in Pendleton, Oregon. I received my undergraduate and graduate (M.Sc. in soil science) education from Tribhuvan University Institute of Agriculture and Animal Sciences, Nepal. I received my Ph.D. in Agronomy from University of Wyoming, USA. ,In my M.S. thesis research, I evaluated effect of different land use systems on the soil fertility status in various agro-ecological zones in Nepal. My Ph D study involved the assessment of various winter wheat-fallow management practices on the biogeochemical aspects and agronomic performance of dryland farming in semi-arid Great Plains. Among the many important outcomes of my Ph.D education were the experience in linking the soil-plant atmosphere continuum using greenhouse gas methodology and training on use of DAYCENT-CENTURY model to simulate impact of land management practices on soil carbon and crop yield. My postdoctoral research at CBARC involves monitoring and modeling of traditional and conservation management practices on crop performance and soil quality. I also evaluate effect of cover crop mixtures on soil organic matter and wheat yield under winter wheat based cropping system. I am also involved in various extension publications and working for the agricultural sustainability of crop production systems in the Pacific Northwest region.
Publications and Presentations:
Bista, P., Machado, S., Ghimire, R., Del Grosso, S., Reyes-Fox, M. 2016. Simulating soil organic carbon in a wheat-fallow system using the DAYCENT model. Agronomy Journal. 108(6):2554-2565.